Dispelling Estate Planning Myths
Sept. 29, 2022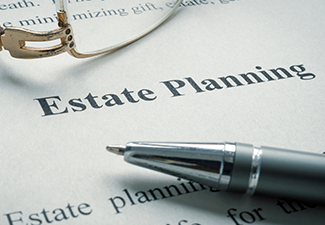 Over the years, there has been increased awareness about creating an estate plan and planning for life's uncertainties. Regardless, a lot of people are still unaware of what estate planning involves, how to draft one, or what to consider before starting their estate plan.
Conversely, some people still believe that estate planning is for individuals who are wealthy or have several assets. A wise New York State estate planning attorney can educate you about what estate planning entails and help clarify the misconceptions.
At the Law Office Of Corey J. Rossi, we enjoy providing knowledgeable direction and advocacy to clients in the legal matters of estate planning. Our well-informed attorneys can explore your legal options, determine the ideal choice for you and your family's needs, and guide you through the estate planning process. We're proud to serve clients across Tonawanda, Amherst, and Wheatfield, New York.
Common Myths about Estate Planning
There are several misleading pieces of information and collective popular notions surrounding the estate planning process in New York. As a result, estate planning attorneys need to diligently enlighten their clients about the estate planning process and differentiate facts from fiction. Here are some common myths and misconceptions about estate planning and a brief explanation of why they are false:
Myth #1: Estate Planning Isn't Necessary Until You Retire
This is a popular belief that isn't true. Estate planning isn't only necessary for seniors, older adults, or individuals who are about to retire. Notwithstanding your age – whether you are an adult in your early or late 20s, 30s, 40s, 50s, or even you are older – you and your loved ones can benefit from creating a personalized estate plan that suits your unique needs.
Myth #2: I Don't Have Enough Assets to Necessitate an Estate Plan
This is another common misconception. Many people often delay or fail to establish their estate plan because they believe it is only for people with large assets or estates. In actual fact, estate planning isn't only for people who have lots of assets. Whether you have a large, moderate, or small estate, creating an estate plan offers an amazing way to protect your assets and make suitable provisions for your family members.
Myth #3: Using an Online Form Is Just as Effective as Hiring an Experienced Attorney
This is not true. Drafting an estate planning requires getting proper guidance and assistance to make intelligent decisions and avoid potential issues. Unfortunately, such assistance won't be available if you use an online form.
Likewise, online forms may not be suitable for creating a personalized estate plan that fits your unique needs. Conversely, by hiring an experienced attorney, you can get detailed guidance on what to consider before you start your estate plan, understand your available legal options, and choose the right one for your unique needs.
Myth #4: If I Don't Have a Will Then My Family Will Decide Who Gets What
This is another common misconception. If you die intestate in New York State (dying without a will), the state's intestate succession laws – New York Estates, Powers & Trusts Law Section 4-1.1 – will decide how your assets or estate will be distributed to your surviving loved ones, heirs, and beneficiaries.
Myth #5: If I Have a Will, My Estate Won't Have to Go Through Probate
However, creating a last will and testament doesn't essentially mean that your estate won't pass through probate. Under New York State laws, when a person dies with a will, their will must be filed in Surrogate's Court and approved for probate. Though, having a will can help accelerate the probate process. Alternatively, you can bypass the probate process by establishing a trust.
Myth #6: A Will Is The Only Thing That I Need In My Estate Plan
This is a false assumption. Asides from your last will and testament, you can create a comprehensive estate plan by including some other important estate planning documents. Examples are:
Powers of attorney

Living trust

Advance directive

Special needs planning

Personal property memorandum.

Letter of intent.
Some other documents to include are bank accounts, real estate deeds, birth certificates, annuities, bills, retirement accounts, life insurance policies, and divorce records.
Myth #7: I Created an Estate Plan Years Ago, There Is Nothing Left to Do
However, it is important that the provisions of your will and other estate planning documents are consistent with your present wishes. Hence, you are advised to review and update your estate plan regularly – usually every three to five years.
Myth #8: An Estate Plan Is Only to Establish Who Gets What When I Die
In addition to letting you decide who inherits your assets and property after your demise, you can achieve the following by drafting an estate plan:
Protect your property, assets, investment, and interests.

Choose a trustworthy person as your personal representative.

Protect your minor children and ensure that they are adequately catered to.

Make suitable provisions for your surviving loved ones.

Name a guardian for your minor kids or caretaker for your pets.

Protect your assets, businesses, and investments from frivolous lawsuits and creditors.

Help beneficiaries reduce or avoid inheritance, gift, and estate taxes.

Avoid an expensive, stressful, and lengthy probate process.

Mitigate disputes and conflicts between family members over property distribution.

Ensure that you do not die intestate.
A practiced New York State estate planning lawyer can inform you about your different options and help establish a personalized estate plan that best suits you and your family's needs.
Get Trusted Legal Advice Today
Making adequate plans for future uncertainties can never be overemphasized. Whether you are a young or older adult, your loved ones can benefit from knowing your exact wishes in the event of sudden incapacitation or death. A seasoned attorney can analyze your estate planning options and help you make informed decisions when establishing your estate plan.
At the Law Office Of Corey J. Rossi, we have the comprehension to advise and guide individuals and families through the challenges involved in estate planning. Our legal team has the resources to inform you about the estate planning process in New York and help you decide on the right estate plan that best suits your specific situation.
Contact the Law Office Of Corey J. Rossi today to schedule a straightforward case assessment with a wise estate planning lawyer. Our loyal team has the personalized legal advice, assistance, and effective advocacy you need to navigate intelligent decisions when drafting your estate plan. We proudly serve clients across Tonawanda, Amherst, Wheatfield, and throughout Erie County and Niagara County, New York.